Jak is one of the Mods available as Downloadable Content. He also came with Daxter in a bundle with a Kart inspired by the Tough Puppy from Jak 3. He is from the Jak and Daxter series developed by Naughty Dog.
Jak, like Nathan Drake, is also a character and series developed by Naughty Dog.
Jak had his own racing game spin-off, Jak X: Combat Racing.
Jak is known for his prodigious racing skills.
His mod appearance is suppose to be fully based on his early appearance from his 3rd game, Jak 3, but he has two body related features from his first game, Jak and Daxter: The Precursor Legacy, which are his hairstyle and his silver shoulder armor.
It's questionable how the exclusive Kart for Jak and Daxter was based off the Tough Puppy in ModNation Racers, rather than his signature buggie, the Sand Shark.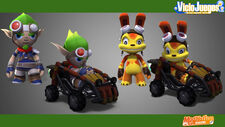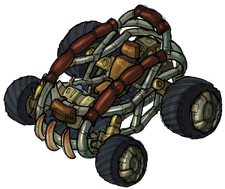 Ad blocker interference detected!
Wikia is a free-to-use site that makes money from advertising. We have a modified experience for viewers using ad blockers

Wikia is not accessible if you've made further modifications. Remove the custom ad blocker rule(s) and the page will load as expected.