Kale
[[

|300px|]]


Caption

image of Kale

Creator

isaiahc0831
Mod:Kale is a custom ModNation Racers Mod.
This is Kale. He is a friend of Hale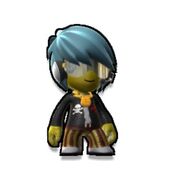 Other Mods By User
Edit
External links
Edit
Kale looks yellow skinned, he has Bag Eyes, but Kale wears eyewear to hide his eye identity. He wears headphones. Kale has a Skull and Crossbones on his jacket because he wants to look kind of Dangorus looking. Now, Kale has his name on one of his arms, spelled "KALE". Kale also has a medal
Ad blocker interference detected!
Wikia is a free-to-use site that makes money from advertising. We have a modified experience for viewers using ad blockers

Wikia is not accessible if you've made further modifications. Remove the custom ad blocker rule(s) and the page will load as expected.