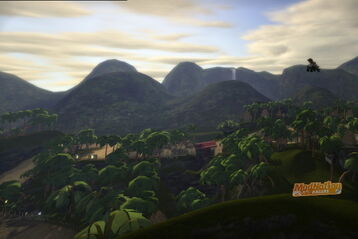 Mt. Pain is the sixth track in the
Grand Tour
and is MRC's most infamous track. You will take on the launchers, the ModBots, explosive barrels, blockers, and to top it off, you need to jump over an active volcano.
Best Time: ???
Best Lap: ???
AchievementsEdit
Advance: Finish 3rd or better
Payoff: Finish 1st; Get 3000 Max Speed Points
Bonus: Finish 1st; Shoot 5 ModBots
Ad blocker interference detected!
Wikia is a free-to-use site that makes money from advertising. We have a modified experience for viewers using ad blockers

Wikia is not accessible if you've made further modifications. Remove the custom ad blocker rule(s) and the page will load as expected.